Art of Craft: 5-Part Documentary Series
Beach House Pictures along with co-production partner CCTV9, China's documentary channel, has released its craftsmanship-inspired series, Art of Craft. The documentary explores stories behind the world's leading craftsmen in their respective fields, including a 23rd-generation Venetian glass-blower, an Indian sari maker and an organ master from Montreal. Joe narrates this 5-part series and is delighted to renew collaboration with Donavan Chan and Kenny Png of Beach House Pictures on this exquisite production.
Click here to check it out.


Eiamheng Group 2019 Marketing Video

Produced by Studio HQ of Bangkok and narrated by Joe, this marketing video explains the Eiamheng Group of Thailand, one of Asia's largest manufacturers of Tapioca starch.
Click here to check it out.
Zero Hours Pictures, Singapore
Joe's collaborative relationship with Zero Hour Pictures in Singapore strengthened with narration of "Chinatown Street Market", a 2 minute video for the Singapore Chinatown Business Association; as well as a video produced for Business China Board of Directors/APL describing the "Business China Advanced Leaders Program."



Joe voices another set of TVCs promoting Harry Potter-related toys
for UK market distributed by British merchandizing company, Wow Stuff.
Click here to check it out.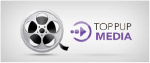 Expanding US Client Base
Joe's budding relationship with Top Pup Media of Dallas, Texas began with production of this branding video for Deloitte ISM
Click here to check it out.
Hairy Dog Entertainment, Palm Springs
Providing on-going support to Hairy Dog Entertainment in Palm Springs, CA with various productions, including TV spots for Palm Springs Air Museum and pre-recorded special event announcements for Aqua Caliente Casinos



Caterpillar Marketing Video
Continued collaboration with Hogarth Singapore resulted in supporting production of a new maintenance services marketing video for Caterpillar. Over the years, Joe has voiced several videos for Caterpillar Asia.


GTT Communications
Joe's been involved in a variety of media projects for
GTT Communications in the US, such as:
GTT Branding video produced by Martino Flynn Creative Agency
of New York

Revamping Customer Service Center IVR announcements for GTT world-wide operations
Employee E-Training modules produced by People Savvy of San
Fancisco
Tobias Voice Acting Seminar, Dallas, Texas Sept 2017
Joe participated in two-day voice acting seminar conducted by Hollywood voice coach Marice Tobias. The seminar was held in cooperation with Charlie Uniform Tango Studios of Dallas and focused on sharpening performance skills, audition preparedness, and industry changes within the world of voice over talent agents.



Kodak Lens TVC Campaign
Black Raven Films of Singapore selected Joe to support a new series of TVCs to launch Kodak's foray into eyewear lenses.

OCBC Premier Private Client Launch
Joe assisted with OCBC's new branding campaign for its private banking group
by narrating a set of TVCs. Here's the 60 second commercial.
Click here to see the video


New Clients
Cumulus Media of Atlanta: Character voiced radio spot for Iron Workers Local 387 of Atlanta.
Foundation For Peripheral Neuropathy awareness video pro bono work for 321 Fast Draw, Chicago video production house.
Groves Memorial Hospital Foundation
Hallman Animation Studios and Tivoli Films of Ontario, Canada selected Joe to narrated two branding videos produced for Groves Memorial Hospital Foundation.
Synaptik Média Inc of Quebec, Canada: Narrated corporate video produced for Soprema Group, a French multinational manufacturing and energy-efficieny engineering company with operations in US and Canada.

Two-D Productions of Los Angeles: Narrated TVC produced for Lear Capital.
Wow Stuff, British merchandizing company released a new set of TVCs promoting Harry Potter-related toys for the UK market.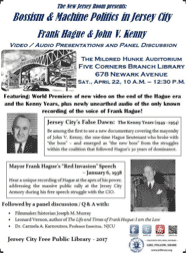 Jersey City's False Dawn: The Kenny Years (1949 - 1954)
Joe produced, wrote & narrated this sequel to his 2014 "Past As Prologue: End of The Hague Era." This new documentary examines the early years of Boss John V. Kenny (1949 - 1954).

A deeper look at Frank Hague transitions to key events in John V. Kenny's term as mayor. Kenny faced serious challenges from commission colleagues James F. Murray, Sr. and Charles S. Witkowski. Dramatic clashes and loyalty reversals ensued within the anti-Hague coalition. Also examined is Jersey City's experience with commission government and its relationship to Bossism. Finally, Kenny and Hague machine politics and leadership styles are contrasted. The film features rarely seen photos and period footage, as well as newly discovered audio recordings of Mayor Hague, Mayor Kenny and others, all presented here for the first time. The film was premiered at Jersey City Public Library's seminar on Bossism & Machine Politics in Jersey City.
Click here to check it out.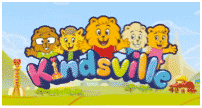 The Kindness Cubbies, Season 5
Singapore's multi-media courtesy campaign continues with Season 5 of the Kindness Cubbies, a 3D-animated series of webisodes designed to promote graciousness through spontaneous acts of kindness. Led by Singa, their courtesy ambassador, the Kindness Cubbies try to make life more pleasant for everyone. Joe voices Tosh, Tomeo and Spike, as well other guest characters.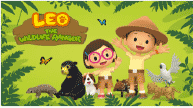 Leo Wildlife Ranger wins Asian 2016 TV Awards
"Leo The Wildlife Ranger" (60 x 11), produced by Omens Studios and distributed by Cyber Group Studios, received nominations for both "Best Preschool" and "Best 3D Animation" and won the "Best Preschool Programme" at the 2016 Asian TV Awards. The 21st Asian Television Awards ceremony took place at the Suntec City Singapore International Convention and Exhibition Centre on 2 December, 2016.

This animated series is aimed at 3 to 6 year old children and recounts fun adventures of a selfless adventurers who cares a lot about nature and animals. Joe voices the character Ranger Rocky.


Ford Ranger
In collaboration with Hogarth, Joe was cast to voice another series of "Built Ford Tough" videos and TVCs promoting the Ford Ranger pickup truck. This is a new instalment of an on-going marketing campaign that will appear in TV commercials and on-line in select Asia/Pacific markets.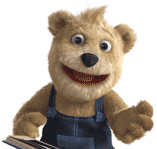 Panadol's Buddy Bear
Child Not Feeling Well? With Buddy Bear's help, you can create a personalised video to distract and cheer them up! Buddy Bear is an interactive animated website that allows parents to entertain children when they are sick. While your child is watching Buddy Bear you can get the dosage of Children's Panadol correct and not be so flustered and anxious.

Joe's voice brings to life Panadol's new animated character, Buddy Bear. Buddy Bear is the fuzzy friend of little sick kids. He lifts their spirits with songs and personalized messages created by their loved ones. Give it a try. It's fun.
Click here to check it out.
Discovery Channel: "Taiwan's Medical Elite"
"Taiwan's Medical Elite" is part of the "Taiwan Revealed" series produced by Discovery Channel in cooperation with Taiwan's Ministry of Foreign Affairs. Highlighting Taiwan's active role in international medical relief efforts, the program comprises two 60-minute episodes covering break-though treatment innovations. Joe narrates the episode about 90-year old Dr Lien Jih-ching, a specialist in mosquito-borne diseases, showcasing his efforts to reduce the prevalence of malaria in Sao Tome and Principe, an island nation in western Africa.

Cinema World
Joe has begun voicing promos and trailers for Star Hub's Cinema World Channel in Singapore. Click here to see one of the clips.
Click here to see the clip.
Turner World Heritage Channel:
Singapore Botanic Gardens, UNESCO World Heritage Site
Turner's new World Heritage Channel is to broadcast "A World Icon: Singapore Botanic Garden," a documentary special produced by Beach House Pictures in Singapore. Singapore's 150-year old, 74 hectare (182 acre) oasis is the world's only tropical botanic gardens to be inscribed as a UNESCO World Heritage Site. This show "signals the start of the channel's commitment to creating original Asian documentary content," Turner said in a statement. The premium content channel was announced in March this year and got its first launch in April in the Philippines. Narrated by Joe Murray, the program was produced in 4K, using drone technology and features extensive slow motion and time-lapse visuals. It will air in late 2015.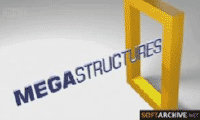 National Geographic Channel:
"Urban Mine" Mega-structures Documentary
The National Geographic Channel will air a documentary on November 22nd entitled "Megastructures: Urban Mine" which showcases Taiwan's e-waste recycling capabilities. Jointly produced by MOFA and NGC, the show highlights the state-of-the-art facility of Super Dragon Technology Co. Ltd. in northern Taiwan's Taoyuan City. Narrated by Joe Murray, the program will debut on the National Geographic Channel in Taiwan in late November 2015. According to NGC, this documentary is the latest joint production with Taiwan's MOFA aimed at introducing Taiwan to the world. The film has been shown in more than 40 countries since Oct. 23. It will also be aired Dec. 9-10 in Paris as part of government efforts to promote Taiwan during the COP 21. (SFC-CM)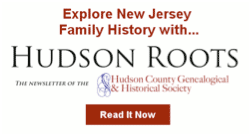 Joe was asked by New Jersey's Hudson County Genealogical Society to narrate a poem by Jo Heffernan entitled I, Immigrant for the society's Winter Newsletter. Joe produced an audio vignette using various accented character voices to recreate the heterogeneous spirit of America's immigration experience.
Click here to hear the recitation of the poem.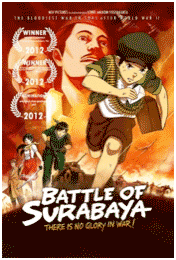 Battle of Surabaya Animated Film
MSV Pictures of Jakarta, Indonesia has once again cast Joe to character voice for its new animated motion picture, Battle of Surabaya. Directed by Aryanto Yuniawan, this 2D animated historical action film tells the story of how Indonesia became an independent nation at the end of World War II. Joe provides the voices for Resident Sudirman and for lead character Musa as an old man. Sudirman is government official caught up in the conflict and intrigue of retreating Japanese occupiers and returning Dutch colonials. This exciting tale of war, patriotism, and peace is being produced in cooperation with Walt Disney Pictures.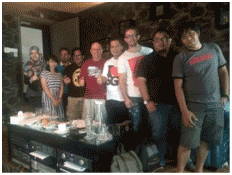 The MSV production team with Joe Murray and audio engineer Damien Waddel after English dub recording session at Song Zu studios in Singapore.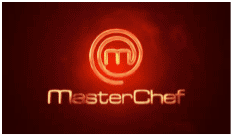 Masterchef Asia on Lifetime Channel
Joe was cast to narrate AETN's new MasterChef Asia series, which premieres Sept 3 on the Lifetime channel.The Asian edition of this popular cooking competition reality show is the latest in a series of adaptations in various countries. After it debuted in Britain in 1990, MasterChef was soon adapted for such markets as the United States, Italy and Australia.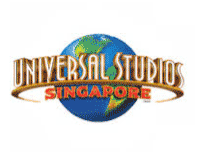 Universal Studios Singapore Branding Relaunch
Universal Studios Singapore resumed its relationship with Joe to launch a branding refresh campaign with a new set of promotional spots for Singapore and Malaysian TV as well as the internet.

Click here to view the spot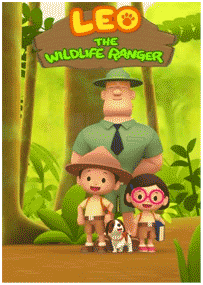 Leo The Wildlife Ranger TV Series
Joe was selected to voice the character Rocky Ranger in this brand new 60 x 11' animated series currently in production. Produced by Omens Studios in Singapore, Junior Wildlife Rangers Leo and Katie and their loyal companion Hero go on fun-filled adventures to discover exotic animals from all over the world. Rocky Ranger is their wilderness companion, always showing up at the right time to explain important facts & insights about their new animal friends.
TRAX Imaging Marketing Videos

For over a year now, Joe has had the good fortune to be working withTRAX on various product and client testimonial videos explaining the company's imaging recognition technology. Headquartered in Singapore, Trax Technology Solutions is a leading technology provider of in-store shelf monitoring and analysis powered by image recognition.

Here's the latest video which serves as the company's overview presentation.

Click here to see the video


Kepple Land Branding Refresh
Joe was selected to assist with Kepple Land's branding refresh by new voicing a new marketing video as well as a new set of TV commercials produced by DDB.
Click here to see the video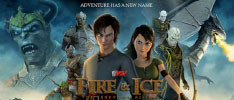 Fire & Ice Animated Feature Film
MSV Pictures of Jakarta, Indonesia invited Joe to join the cast of their new animated motion picture, Fire & Ice. Directed by Tristan Strange, this fantasy adventure film is in final stages of production. Joe voices the part of Ananta, a Good Elder whose knowledge of ancient supernatural powers helps Aji summon the elements of Earth, Wind, Fire, and Water in ways no one has seen for a thousand years.

Warner TV Asia
After moving its on-air production operations from Hong Kong to Singapore, Turner has selected Joe to regularly voice promos for its Warner TV channel feeds across the Asia/Pacific Region. Also part of the transition is for Joe to begin lending his voice to billboards and commercials produced by the WarnerTV Ad Sales team.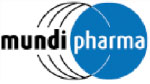 Mundipharma Corporate Advertisement 2014
Joe assisted The Secret Little Agency in Singapore in winning a new global account with Mundipharma. From its regional headquarters in Singapore, Mundipharma is launching its first global branding campaign consisting of new TVCs and on-line videos produced by TSLA and narrated by Joe. Here's the new 45 second corporate TV commercial.
Click here to see the video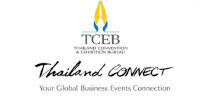 TCEB "Thailand Connect" Campaign
Joe was chosen to voice a series of Vignettes for the Thailand Convention & Exhibition Bureau. TCEB's 2015 "Thailand Connect" media campaign focuses on Thailand's agro-business and food processing industries, and includes several TV spots for CNBC and Channel News Asia, as well as on-line video presentations.
Click here to see the video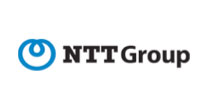 NTT Group
Creative agencies in Singapore and abroad seek out Joe to narrate client corporate videos. Recently, Joe was invited to support production of videos that tell the story of the NTT Group. Click the link below to view NTT's "Dreamteam" video explaining its global alliance with Sales Force dot com.
Click here to see the video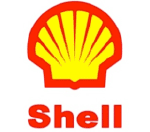 Shell Helix Ultra Advertising Campaign
In collaboration with creative agency JWT, Joe supported development of Shell's marketing campaign for its new Helix Ultra motor oil. The campaign resulted in a 30 second TV commercial and 45 second video, both featuring breath-taking footage shot in Iceland. The spots are now showing on Shell's global website.
Click here to view the spot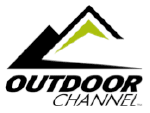 Come Rain & High Water: Rainforest Challenge 2013
This sports 1 hour documentary recounts the 2013 Rainforest Challenge, one of the top ten toughest motor cycle races in the world. The Rainforest Challenge 2013 was gruelling jungle terrain race held in Malaysia during the worst monsoon season in 10 years. Narrated by Joe, it's his first project for the Outdoor Channel.

New Discovery Series
Joe was cast to narrate three episodes of a new 5-part Discovery series entitled Nanjing Calling. Three 30-minute episodes ("Mad About Duck", "Madwheeling Nanjing" and "Great Wall Rising") explore distinct cultural and social facets of this historic Chinese city.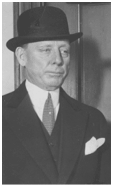 Past Is Prologue: Jersey City 1949
Joe wrote, narrated and produced this mini-documentary on the demise of the political machine of Jersey City Mayor Frank Hague. For 35 years, Hague ruled New Jersey as the infamous Boss of Hudson County. His influence reached the highest levels of the Democratic party and even the White House. In 1949 a team of opposition candidates known as the Freedom Ticket brought down Hague's machine by winning election to the City Commission. Former Hague lieutenant, John V. Kenny, became mayor. But unlike Mayor Hague, Kenny presided over a fractious City Hall. Challenges to his authority from fellow commissioner James F. Murray, Sr. led to divisions and conflicts within the new administration that would have been unthinkable during the Hague Era.
A by-product of Joe's research on the rise of Frank Hague and Jersey City's 1929 election, this video culminates in rare Freedom Ticket photographs, film and audio clips from the Murray family archives. James F. Murray Sr. is Joe Murray's grandfather.
Watch video here.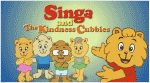 Singa and the Kindness Cubbies
Singapore's Kindness Movement is a government-sponsored initiative to encourage everyone to be kind. By inspiring thoughtfulness and consideration of others, its mission is to create a better, more gracious society.That's where Singa and the Kindness Cubbies come in.

Part of Singapore's multi-media courtesy campaign is a series of 3D-animated webisodes. Each story takes us to an imaginary place called Kindsville, where being nice is the order of the day.The Kindness Cubbies promote graciousness in Kindsville through spontaneous acts of kindness. Led by Singa, their courtesy ambassador, the Kindness Cubbies try to make life more pleasant for everyone.

In Season 2, Joe voices two characters in the series, Tomeo and Tosh, as well as other transient characters, such as Spike who's in Episode 3 below.
Click here to view the spot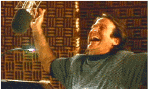 RIP Robin Williams (1951 - 2014)
For most of us he was a larger than life figure, especially for those in the field of voice acting. A singular talent whose comedic spontaneity, versatility and daring knew no boundaries. His masterful, multi-faceted performance as the Genie in Disney's Aladdin films set a whole new benchmark for character acting in animation. The magnitude of his loss is surpassed only by the tragedy of how his life ended. Farewell Robin! You leave a void in the entertainment world that may never be filled.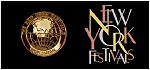 NEW YORK FESTIVALS WORLD'S BEST TV FILMS 2014
Another production involving Joe has earned industry recognition. The 2014 New York Festival's World's Best Television & Films Awards Ceremony was held on April 8 in Las Vegas. This competition honors programming in all lengths and forms from over 50 countries. Dedicated to both the Television and Film industries, categories mirror today's global trends and encourage the next generation of story-tellers and talent.
Among the winners was the Discovery Revealed episode: DNA - The Next Wave. Produced by Beach House Pictures and narrated by Joe, this Discovery Science instalment won a Science & Technology Finalist Certificate in the Television - Documentary/Information Program category.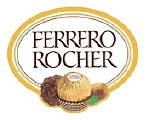 Ferrero Rochet
Joe was cast to voice a set of holiday commercials for Italian chocolate specialists, Ferrero Rochet. The TVCs were promotional spots for Christmas, Chinese New Year, Valentine's Day and Hari Raya, and were aired in Singapore and Malaysia.
Click here to view the spot

Channel News Asia "Start Up" Series
Joe was chosen to narrate this new Channel news Asia-produced series. Start Up charts the journey of Asia's most promising start-ups en-route to more than two million dollars in seed money. Singapore's two most prolific and famed venture capitalists test and mentor these new entrepreneurs across four one-hour episodes.
Mark Toia: Yamaha MT09 TV Commercial


For more than a year now, Joe has been collaborating with noted photographer and film director, Mark Toia.
A self-taught filmmaker born in New Zealand and raised in Australia, Mark is associated with production studios in Indonesia, Australia and Los Angeles, USA. With his interest in filmmaking technology and love of storytelling, Mark is renowned for his ability to deliver stunningly artistic and distinctive work. He's earned countless directing and cinematography awards, including a 'Gold' Mobius, a Clio, 'Best in Show' Adfest Award and a D&AD Award.
Mark has invited Joe to voice a few of his showcase productions, including his new praise-winning Yamaha MT09 TVC.
Click here to view video clip

IBM Next Gen CIO
Joe is in great demand by creative agencies to narrate corporate videos. He's done dozens of case study and client testimonial video for Grey Group. Two IBM-related videos, "Smarter Cities Connect" and "Next Gen CIO," have generated some excitement in the advertising community. Click the link below to view "IBM Next Gen CIO"
Click here to view video clip: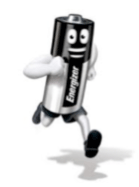 Energizer's Battery Man
Joe was cast to voice the Energizer "Battery Man", Energizer's branding mascot, for its new global product marketing campaign. His hyperactive "Battery Man" voice will appear in TV commercials in select markets world-wide.
Click here to view the video clip

Unilever's Clear Fresh Tips
Unilever launched its entire CLEAR men's range with a new marketing campaign that promotes 24-hour freshness. The challenge for Arcade, the creative agency who conceived the campaign, was how to make "freshness" a masculine concept. So a new digital initiative was created to introduce the "CLEAR Freshman." A gravelly, Joe Murray-voice that characterizes the Freshman as cool, suave, and cosmopolitan. A modern-man grooming guru, who dispenses wisdom through entertaining, humorous and slightly risqué online films and games.
Click here to view the video clips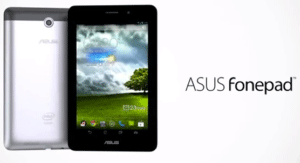 ASUS fonepad Note 6
Joe supported Oakre Visual Creative Services of Taiwan in producing five product videos to launch the new
ASUS fonepad Note 6. Four of the vignettes describe
features of the Camera, Audio Speakers, Stylus and
Panel, while the fifth is a generic product introduction. The videos appear on the ASUS company website.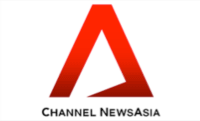 Channel News Asia
Joe's relationship with Channel News Asia has expanded where he now regularly voices infomercial spots, vignettes and TVCs for broadcast throughout the Region.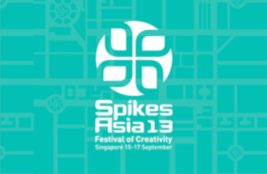 "The Germ Stamp" Wins 2013 Spikes Asia Awards
The 2013 Spikes Asia Awards Ceremony was held in Singapore on 15 - 17 September. Over 1,000 delegates attended to celebrate the best of creativity in communications from across Asia Pacific. Ten juries chose 401 deserving winners from an initial 4,832 entries. Continuing the pattern set earlier this year at Cannes, The Germ Stamp triumphed again. Narrated by Joe, this Safeguard soap case study won a Spikes Gold for Use of Media and a Silver award in the Product/Service category.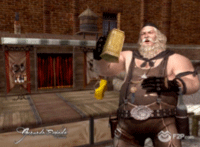 Granado Espada
Joe voices characters Barrel and JD in the new English version of "Return to Orpesia, the latest content theme for video game Granado Espada. This follows Joe's previous performances of characters Vincent, Cruz and Edward Jameson in the game's earlier releases. Also known as Sword of the New World, Granado Espada is a fantasy online role-playing game developed by IAH Games Co., Ltd of Korea.

2013 Effie Singapore Award Winner
BBDO Proximity brought home a gold award for its Guinness campaign, "The World's Smoothest Launch". Narrated by Joe Murray, the video tells the story of the Singapore launch of Guinness Draught in a bottle.
The Institute of Advertising Singapore (IAS) held its 10th annual Singapore Effie Awards on June 7, 2013. A total of 20 awards were handed out, including four Gold, nine Silver and seven Bronze Effies. The Singapore Effies 2013 honors the country's most effective marketing communications cases. The 2013 awards celebrated 37 winning clients and agencies in Singapore. The big winners of the night were Ogilvy and DDB, taking home four awards each.

The Effie Awards are known by advertisers and agencies globally as the pre-eminent award in the industry, and recognize any and all forms of marketing communication that contribute to a brand's success. Since 1968, winning an Effie has become a global symbol of achievement. Today, Effie celebrates effectiveness worldwide with the Global Effie, the Euro Effie, the Middle East / North Africa Effie and more than 40 national Effie programs.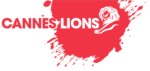 Cannes Lions Awards 2013
Media Lions – Silver Lion Award
The Germ Stamp won two Silver Lion Awards at the Cannes Lions 60th International Festival of Creativity held in Cannes, France from 16 - 22 June. Produced by Saatchi & Saatchi Singapore, and narrated by Joe Murray, the vignette explains how P&G's Safeguard soap campaign raised hygiene awareness among children in The Philippines. The film received Silver Lion Awards in two categories: Use of Media - Best Use of Ambient Media, Small Scale and Product & Service - Fast Moving Consumer Goods.
Since 1954, the Cannes Lions Awards have set the benchmark for excellence in creative communications. Each year, around 12,000 members of the global creative communications industries come together to be inspired and educated at Cannes Lions. A record 35,765 entries from 92 countries were submitted this year.
Click here to see the video.
Discovery Channel's "Taiwan's Military Elite"
Joe narrates a new Discovery Channel series called Taiwan's Military Elites. The program comprises three episodes: "Army Frogmen," "Underwater Operation Unit" and "Army Rangers." Taiwan President Ma Ying-jeou presided over the program launch at the Chiang Kai-shek Memorial Hall in Taipei to promote the three-part documentary. Produced by Discovery Channel in conjunction with the country's Ministry of National Defense, it is the first time Taiwan's amphibious reconnaissance team (frogmen), underwater operation unit and army rangers are featured in any film or documentary. It is also the first time Discovery has worked with the MND. The series aims to demonstrate the rigorous training regimen of Taiwan's special operations forces, and help raise the country's global image.
President Ma said the program offers a remarkable opportunity to reach Discovery Channel's global audience of 390 million and showcase Taiwan's military. Special forces personnel appeared at the event as well, at which a five-minute trailer of the documentary was also shown. Taiwan's Military Elites premiered in Taiwan on June 11, 18 and 25 to a record-breaking viewer audience.
Portrait of a Voice Artist
People often inquire about Joe's Home Page artwork, and always with abundant praise. The portrait is the work of renowned artist Kevin Sprouls of Wall Street Journal fame. Kevin and Joe have been friends since their high school days at St Peter's Prep in Jersey City. As Joe tells it: "Kevin is one of those guys who radiates talent. Naturally yet modestly. We were in Art class together. From day one it was obvious he had the gift. That certain creativity X-factor in art and music." In 2009, Kevin created this hand-illustrated "head cut" especially for Joe's web site. Follow Kevin's tale of how this splendid portrait came to be http://www.sprouls.com/blog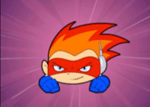 New Adventures of Nanoboy Debuts on US Network, Vortexx CW
The New Adventures of Nanoboy, an Educational and Informational children's program, has made its way onto kids week-end programming block on Vortexx CW. Since March 9, the series has been featured with back-to-back episodes at 7 a.m. and 7:30 a.m.
"Oscar is a relatable character to kids, dealing with certain challenges they might face in their everyday life. When Oscar magically transforms into Nanoboy, he shows kids how learning and knowledge inspire him to overcome obstacles," said Joel Andryc, Co-President of Vortexx. "The New Adventures of Nanoboy is a fantastic Educational and Informational program and we're proud to be adding it to the lineup on Vortexx on The CW."
Joe is the voice of cartoon hero, Nanoboy, Oscar, Commander Flag, plus many other guest characters who appear throughout the show's 26 episodes.

Simpleshow
Simpleshow started in Stuttgart, Germany in 2008. Since then its presentation format has become so popular that new offices have sprung up in New York, London and now in Singapore. Simpleshow Asia opened in late 2012 to introduce ts highly successful 'infotainment' video clip format to Asia. Simpleshow video presentations are especially suitable for complex topics that need to be communicated in a clear, concise manner. Joe has begun delivering voicing services to Simpleshow for video presentations in support of major regional clients, such as Singtel, Danone and Astoria Solutions.
Seven Sunday
Joe began providing voicing services to Seven Sunday in April to support TVCs for global and local clients targeting the Indonesia market. Seven Sunday Films is a film production company located in Jakarta and Bali, Indonesia. Its team of experienced line producers handle projects all over the world, covering various Asia markets, including New Zealand and Australia.
Star Cruises
Joe is the voice for Star Cruises new branding campaign. Saatchi & Saatchi in Singapore produced the cruise line's first regional media campaign comprising new TVCs, a sales & marketing promotion video, and an internal video to raise employee awareness of the company's ambition to maintain its leading position in the Asia market. Click here to see the new TVC.
Media Corp Laurel Awards 2013
Another of Joe's Volkswagen Radio Spots has received industry recognition. The Volkswagen CC "Style / First Impressions" was voted Listener's Choice Gold in Media Corp's 2013 Laurel Awards. This follows the success of the 2011 Ear Awards, where Joe's Volkswagen spots won four (4) of the six (6) Volkswagen ads nominated, including the 2011 Ear Award winner.
Clear "C'zest" Fresh Tips Webisodes
Check out this edgy set of new Web interactives for Unilever's Clear Men's Shampoo. Creative agency Arcade produced up to fifty of these humorously macho Fresh Tip spots. Each spot features Joe as "Fresh Man", the gravelly voiced, dead-pan campaign spokeman.
Unilever Food Solutions
Since August 2012, Joe has been narrating various marketing & branding videos for Unilever Food Solutions' creative partner Ogilvy. The marketing video "Go Beneath The Surface" has become a UFS favourite, and is a popular "Who Are We" feature of their website.

Click here to see the video.
TactSlider Product Video
Joe produced this product marketing video for Singapore company BTX, who launched this new video gaming accessory at the CES trade show in Las Vegas. The video was repeatedly shown at the event, generating even more excitement & attracting potential buyers; it is also featured on the company's website.

Click here to see the video.

Asian Television Awards 2012
Award Winner for Best Documentary Program: One-Off Special

Taiwan Revealed: The Presidential Office
Discovery Networks Asia-Pacific Pte Ltd
Discovery Channel, Singapore
Narrated By: Joe Murray
"Taiwan Revealed: The Presidential Office" was named Best Documentary Program at the 17th Asian Television Awards on December 6. The Asian Television Awards, held each year in Singapore, is designed to recognize and reward program and production excellence. Best Documentary Program was this year's most hotly contested category, with 96 entries competing for the gold. The film was produced jointly by Discovery Channel and the Government Information Office to celebrate Taiwan's centennial.
The award-winning Discovery Asia program is narrated by Joe Murray, in his role as narrator for the multi-episode Taiwan Revealed series. The Presidential Office was the flag-ship episode of the series, released to correspond with the Republic of China's centennial celebrations.
"Chronicles of Oujo" E-Book & App
Joe narrates and character voices a new E-Book collection entitled the The Chronicles of Oujo, produced by Cerealbox Studios in Singapore. Book 1, Questalon, is scheduled for a March 2013 release, and will be available in both e-book & interactive application formats.
"DNA – The Next Wave" Discovery Documentary
Beach House Productions of Singapore in collaboration with Discovery Channel and Nu Skin has produced a new documentary which investigates new frontiers of scientific research into human DNA and its applications for anti-aging technologies. Joe narrates the documentary program, together with the two vignettes that launched the production.
Universal Studios
Joe continues to be the go-to voice artist for Universal Studios in Singapore, supporting special event tv commercials and radio spots. In addition, he recently performed recorded vocal effects for the Halloween Horror Nights 2 attraction recently staged at Resorts World Sentosa.
SingTel Mio TV
Joe has become a regular voice in promos and commercial spots on Singapore's Video On Demand IPTV Channel, Mio TV.
Granado Espada Video Game
Joe was cast to play the characters Vincent & Cruz in the forthcoming new release of the popular Granado Espada. This follows Joe's performance of the character Edward Jameson in the games initial release in 2007. Also known as Sword of the New World in North America Granado Espada is a Korean fantasy online role-playing game developed by IAH Games Co., Ltd. The game features a unique art style based on the Baroque period of Europe, differing from the standard "sword and sorcery" fantasy themes of the genre.
BOI Roadshow
Joe was chosen to voice Thailand's new investment roadshow media campaign, which includes TV spots, video vignettes and corporate video presentations.
Clear Scalp & Hair Beauty Therapy US Product Launch
Working with Creative teams in Singapore and the US over a period of 12 months, Joe was chosen to be male announcer voice used by Unilever in two sets of tv commercials for its most ambitious US product launch ever. Two different sets of tv commercials were produced for the Canada market.

Called Clear Scalp & Hair Beauty Therapy, the brand is already sold in 42 countries. To enter the American market Unilever plans to invest $250 million over the next two years to advertise, market and promote 21 varieties of Clear shampoos and conditioners in three lines, aimed at women, men and African-American women. Model and TV personality Heidi Klum is the face - and hair - of the Clear women's line in the introductory campaign, which carries the theme "Feed scalp. Feed beauty."

The Clear product launch represents Unilever's second attempt in six years to extend to the United States a hair-care brand that it sells successfully overseas. That previous effort, involving a brand named Sunsilk, failed to register with consumers, despite a reintroduction in 2008.

Click on the thumbnail below
to see the commercial:

Heidi Klum for CLEAR SCALP & HAIR BEAUTY THERAPY™

Heidi Klum for CLEAR SCALP & HAIR BEAUTY THERAPY™ - TV Spot
McDonald's Chicken Lovers Advertising Campaign
Supporting the DDB Creative team in Singapore, Joe has voiced a series of McDonald's TV commercials and radio spots promoting the Chicken Lovers campaign throughout Singapore.
Singapore 2011 Ear Awards
At last month's Media Corp Singapore 2011 Ear Awards ceremony, Volkswagen was singled out for recognition by having six of its radio ads among the nine nominated finalists. Joe voiced four of the six Volkswagen spots nominated, including the 2011 Ear Award winner, Volkswagen's radio ad for the Tiguan.
China Airlines In-flight Entertainment
China Airlines, Taiwan's national carrier, now has Joe Murray as a host for its "Classical Greats" classical favorites in-flight entertainment program.
Hogarth Singapore
Hogarth is a world leader in marketing Implementation, providing production and post-production services across all media channels for global clients. It's newly opened Singapore office produces, localises and delivers advertising content by managing production services under one roof. Joe has begun delivering voicing services to Hogarth Singapore for video presentations, case studies & agency pitches in support of major global brands, such as Unilever and IBM.
Asian Food Channel
Joe has begun voicing TVCs and contest spots for Asian Food Channel.
Click on the thumbnail below
to see the commercial:

Bank of Singapore

Bank of Singapore
Joe voices the new TV commercials launching the branding campaign for recently formed Bank of Singapore.
Universal Studios
Joe has begun voicing special events promos and movie trailers for Universal Studios Singapore, Resorts World Sentosa.
Who is Curtis King?
Joe plays famed American newsman "Walter Cronkite" in this musical "rockumentary" exploring the life and times of Curtis King. Interviews intersperse twelve original, studio-recorded rock and R&B tracks, featuring The Curtis King Band and various guest musicians. Comedy skits are written & performed by Joe, with vibes & inspiration from Curtis King. Produced by Curtis King & Joe Murray, the album is available on CDBaby.
Discovery Asia
Joe's narrated five new documentary programs for Discovery Asia, all focused on Taiwan. These include three one-hour episodes for the upcoming series Taiwan Revealed. Made jointly by the Discovery Channel and the Government Information Office of Taiwan, the three-part documentary will be released in October in celebration of the Republic of China's centennial. The programs are "Taiwan Revealed: The Presidential Office," "Taiwan Revealed: Heritage and Spirit" and "Taiwan Revealed: Innovation and Future."

After watching previews of the documentary, Republic of China President Ma Ying-jeou said: "We hope that through these films audiences throughout Asia can see the diversity and cultural landscape of Taiwan."
History Channel Asia
Joe has begun voicing promos and commercial spots for History Channel Asia.
CNN
Joe's relationship with CNN has broadened to include support for CNN London. Recently he's voiced infomercial spots for broadcast in Europe, Middle East and Africa.
Saladin Animated TV Series
Joe was cast to play Saiful, a maurading desert bandit, in the 2nd Season of Saladin, a 26 x 26 action adventure series about the famed Arab warrior. Co-produced by Malaysia's Multi-Media Development Corporation and Al Jazeera Children's Channel, the program is currently on air in Malaysia and across the Middle East.
Rebuilding Sichuan
Joe narrates a one-hour documentary called Rebuilding Sichuan for Discovery Channel Asia. Produced by In-Focus Asia in Singapore, the program will air in May 2011 to coincide with the anniversary of the tragic earthquake that devastated several Chinese cities in Sichuan province in 2008. This is Joe's second Discovery documentary project.
Singapore Stage Club Production
In May 2011 Joe returns to the stage as Judge Hathorne in Singapore Stage Club's production of TheCrucible by Arthur Miller. This will be Joe's second Stage Club outing, having played the Thane of Ross in the 2007 production of Macbeth.
ANIMATED SERIES DVD RELEASES IN USA
New Adventures of Nanoboy is making its DVD debut in the USA. Cookie Jar in partnership with Millcreek Entertainment is distributing 10 half-hour episodes of the popular TV series in high resolution DVD format. Meanwhile, the Nanoboy series continues to be featured on Starz Kids Network in the US, on Pop TV in the UK and numerous other networks around the world. Joe is the voice of Nanoboy, Oscar, and Commander Flag, as well as a host of villains and incidental characters across all 26 episodes.

Here's one critic's Review of the DVD: "The voice cast does a good job. There's .... a welcome lack of overacting, something that spoils oh so many 'toons". (DVD Verdict)

Rising Star Education in partnership with PorchLight Entertainment has released Adventures From the Book of Virtues - School Edition. This new DVD collection packages seasons 1 and 2 of the series into a 13-volume set. Each volume features a particular virtue (such as, Honor, Integrity, etc.) with two or three related moral tales. Adventures From The Book of Virtues 2008 release continues to be a hit on US TV, as well in video distribution. In addition to supervising and co-directing the re-voicing of the 2008 re-release for PorchLight, Joe voices three main characters (Plato, Socrates and Aristotle), plus numerous guest roles across all 26 episodes.